All co-pays, deductibles and co-insurance are due in full the day of your offic visit and/or procedure.
We accept cash, Visa, MC, AMEX, Discover & Care Credit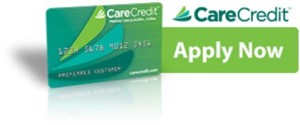 CareCredit is a healthcare credit card designed for your health and wellness needs. Through the CareCredit program, GIH offers a 6-month, no interest payment plan option for balances over $200. For complete details of healthcare financing terms, please click on this CareCredit  link and review the CareCredit account agreement within the application.