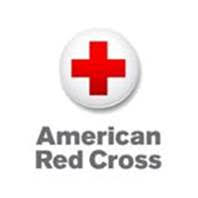 At GastroIntestinal Healthcare, we believe being a good neighbor is a part of what we do every day. It influences the friendly welcome our patients receive when they come into our clinic, and it's a part of how we treat each other as coworkers striving for excellence in healthcare.
But being a good neighbor isn't just about those in our neighborhood, here in the Raleigh/Durham area. It isn't even just about our fellow North Carolinians. It also means being a good neighbor to our fellow Americans and the fellow citizens of this planet we all call home.
So when we saw the news coverage for Hurricane Harvey in August, it was only natural to want to help. It was the first major hurricane (Category 3 or higher) to hit the United States in 12 years and the numbers were staggering. Tropical Depression Harvey turned into Category 4 Major Hurricane Harvey in an astounding 56 hours. It made landfall on three separate occasions. It dumped enough rain to cover the states of Texas, California, and Alaska with one inch of water. One town just outside of Houston reported a total storm rainfall of 51.88 inches, an all-time record for rainfall from a tropical storm in the lower 48 states. Houston received its average annual rainfall in five days.
Harvey has been called a one-in-one-thousand year flooding event. The weight of all the water in Harris County, the county in which Houston is situated, caused the Earth's crust to sink 2 cm, with rebound to normal expected after it dries. All that rain rushed into the area's rivers, causing concern that dams would break downstream. Houston officials had to make the tough decision to let water out from behind the dams, knowing that this would flood even more homes.
In terms of human impact, about 39,000 people were forced into emergency shelters due to flooding. About 10,000 were rescued by police officers, fire fighters, and the National Guard. At least 82 people lost their lives. 203,000 homes were damaged, and 12,700 of those were completely destroyed. The Houston school district had to close 75 of its 275 schools because of water damage. FEMA has paid $378 million to the 738,000 people who registered with them. One million vehicles were damaged beyond repair thanks to the storm. Harvey flooded wastewater treatment plants, spreading chemicals, toxins, and sewage to flooded areas. It also damaged several different water systems, causing 77 boil-water advisories. Harvey shut down 25% of oil and gas refineries in the Gulf, causing gas prices to rise on average $0.15 per gallon across the country.
The storm eventually moved from the Houston area to east Texas and into Louisiana, dumping more rain as it traveled into Mississippi, Tennessee, and Kentucky. It finally dissipated.
We know that each of these numbers belongs to an individual or a family with a story to tell. Though we may not know them, we wanted to do something tangible to help them. So we decided to make a donation to the American Red Cross.
The American Red Cross promises to spend 91 cents of every dollar earmarked for Hurricane Harvey in relief efforts for victims, so we could feel good knowing what we gave would go straight to those in need. According to the Red Cross website, donations have allowed them to give financial assistance to 477,000 households, serve 4.2 million snacks and meals, arrange 414,000 overnight stays in shelters, distribute 1.5 million relief items (such as diapers, cleaning supplies, coolers), and provide 118,000 health and mental health contacts to take care of the needs of hurricane victims.
That's a relief effort worthy of our support. We hope it encourages our neighbors in the Gulf Coast as they rebuild.