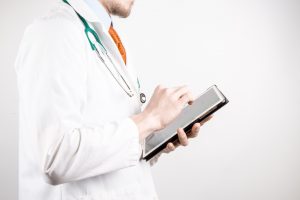 If you were to sit down with your doctor over a good cup of coffee on a cool day, what would he or she tell you? What piece of advice does every doctor wish their patients knew?
AARP recently did an article about this, which you can read here. Consumer Reports also did an article addressing this, which you can read at https://www.consumerreports.org/cro/2012/04/what-doctors-wish-their-patients-knew/index.htm.
Here are some of the highlights:
Find a good doctor and stick with them.
Research suggests that continuing with the same provider over the long-term is better for you, as it allows the provider to watch trends over time in your health and your labs. It also allows them to track when you do your routine screenings (such as colonoscopies and mammograms) and remind you when it's time to get your next screening. If you frequently switch providers, some of that information can get lost in the shuffle.
Use the Internet, but use it with good sense.
There is a lot of information on the Internet, not all of it from credible sources. While understanding your medical condition is a good thing, make sure you use web sites which have accurate information, such as the Mayo Clinic, Cleveland Clinic, or the CDC. Online discussion boards and chat rooms are not reliable sources of information. If there's something you'd like to discuss at your appointment with your provider, print out the relevant parts. Give it to the medical assistant or nurse which puts you in your exam room so they can give it to the doctor to review prior to coming in.
Diet and exercise really are the best treatment sometimes.
Your providers know this is difficult advice to follow. Chances are, their own physicians are telling them the same thing. Lifestyle changes can also take a while to show results, which make them all the more frustrating sometimes. But keep trying! Your providers will celebrate every little victory with you.
Before you discount your doctor's advice, please give it a fair trial.
Not taking your medication or trying the lifestyle changes recommended end up in frustration for both you and your provider when it comes time for a follow up visit. In their training, your provider has seen the terrible complications of advanced disease processes. They want to prevent you from experiencing those complications, too, which is why they tell you to control the disease quickly.
Please ask questions if you don't understand.
Don't just nod and say you'll do something if you don't understand. Please ask questions. Feel free to ask about alternative courses of action if you don't like the first treatment plan proposed. Your providers like for you to participate in your healthcare. Also: if you need hearing aids, wear them to your doctor's appointment. It does you no good to come to an appointment and not hear what your provider is telling you. And if you and your provider don't speak the same language, please let the office know prior to your appointment so that arrangements for a translator can be made.
Antibiotics are a miracle drug, but only for bacterial infections.
Antibiotics have changed the course of history when it comes to health. Many fewer people die of infectious diseases than did 100 years ago, thanks to the use of antibiotics. However, if you have a viral infection, a fungal infection, or symptoms caused by something else entirely, antibiotics will do you no good. In fact, when used improperly, antibiotics can actually cause harm. Not only is there the possibility of side effects, overuse of antibiotics can also lead to "super bacteria" which are resistant to several different types of medication. These can become deadly.
Want to know more? Check out the links to the full articles above. Here's to happy, healthy provider-patient relationships!