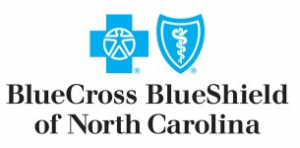 We are happy to report that we here at GastroIntestinal Healthcare have been designated a Tier 1 practice by Blue Cross and Blue Shield of North Carolina!
Blue Cross and Blue Shield of North Carolina (BCBSNC) implemented a tier ranking system for quality of healthcare and cost effectiveness among its providers to help patients receive the maximum quality of care at the best prices. Providers are designated as Tier 1 if they meet both quality criteria and cost effectiveness criteria. Providers are designated as Tier 2 if they meet quality criteria only, or if they do not meet criteria for quality or cost.
To measure quality care, BCBSNC evaluated gastroenterology physicians and practices in four areas:
Preventive care

: use of colonoscopies and other forms of screening to prevent major illnesses, such as cancer

Appropriate care:

appropriate use of diagnostic testing (such as CT scans), laboratory tests (such as blood and urine samples), medications, treatment, and monitoring

Appropriate care outcomes:

how often potentially avoidable complications occurred during testing and/or treatment for GERD and during colonoscopies

Utilization of registries:

registries help monitor different diseases, such as colon cancer. An example is the Colon Cancer Family Registry established by the National Cancer Institute. This registry allows for sharing of data so that research findings can be utilized by people on the registry and the general public. The researchers who use this particular registry are interested in discovering genes which make people susceptible to colon cancer, defining how interactions between genes and the environment cause colon cancer, and exploring how these findings translate into clinical recommendations for everyday patients.
Our Tier 1 status means we met both the quality criteria and the cost effectiveness criteria, making us an excellent choice for the digestive health needs of the many Blue Cross and Blue Shield patients here in North Carolina.