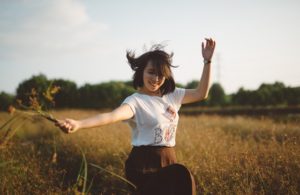 Colon and rectal cancer have long been associated with older patients over the age of 50, which is why colorectal cancer screenings have been recommended for persons over this age. However, the New York Times has recently drawn our attention to new studies from the American Cancer Society that revealed some disturbing results regarding colon and rectal cancer statistics. Youths under the age of 30 are now double as likely to have colorectal cancer than 20 years before. This is particularly concerning as doctors usually don't even consider colorectal cancer to be the cause of intestinal problems for such a young age group. It is also interesting that the inverse is happening in older age groups. For example, for people over the age of 60, the number of cases of colon or rectal cancer has nearly halved since 1980.
The rate of colon and rectal cancer in patients under the age of 30 in context
While the findings that young people are twice as likely to develop have doubled since 1980 are certainly disconcerting, only 4 out of 100 000 young people under the age of 30 have been diagnosed with either colon or rectal cancer. Compared to the rate of 200 out of 100 000 people in age groups over the age of 50, this rate is still comparatively low. It is not only in very young population age groups where the incidence of colorectal cancer is increasing; the same can be said for most age groups under the age of 50. Luckily doctors are on top of this trend and now suggest that the recommended screening age is dropped to age 45.
Possible causes for the rise in colorectal cancer in younger patients
Doctors aren't quite sure of all the reasons that contribute to younger patients. However, the most common offenders are connected to poor lifestyle habits, as with almost all illnesses. Inactive lifestyles, excess weight, and unhealthy diets are thought to contribute to the development of colorectal cancer. High fat – low fiber diets tend to inflame the intestines which can also be a contributing factor. A healthy lifestyle is something that can easily be controlled. By eating healthy and balanced meals that are rich in dietary fiber and drinking plenty of fluids, along with an active lifestyle is good for your gut health overall.
Younger patients less likely to be screened for cancer
The prevalence of colorectal cancer in younger people might be higher than expected. Young people are less likely to be screened for this disease, partly because doctors don't consider it as a viable option for diagnoses and partly because many young people don't have health insurance to pay for colonoscopies. Young people are three times more likely to not have health insurance than people over the age of 55, although these figures are luckily declining. Not getting screened means that younger people stand a risk of only detecting the disease when it has already reached an advanced stage, making it more difficult to treat. This is unfortunate since colorectal cancer is easier to treat and cure than many other cancers, especially with early intervention.
Consider getting yourself screened early
The American Cancer society predicts a total number of 56900 new cases of colorectal cancer for 2017 for North Carolina. Luckily the probability of developing colorectal cancer is quite low – 4.4% and the mortality risk is only 1.9%. If your family have a history of colorectal cancer, consider getting yourself screened sooner rather than later. Early intervention is always better when it comes to cancer. If you are young and have exhausted all diagnostic avenues for diagnosis, suggest that your doctor screens you for colorectal cancer. While the risk of intestinal problems in young people is still relatively small – it's better to be safe than sorry.