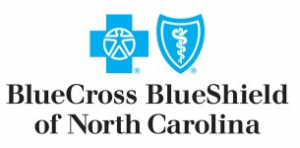 In November last year, we shared the good news that GastroIntestinal Healthcare had once again been designated a Tier 1 practice by Blue Cross Blue Shield of North Carolina for 2018. We are happy to report that this status has been extended to include the years 2019 and 2020 as well. BCBS evaluates providers based on use of appropriate preventive care such as colonoscopies, appropriate use of testing such as labs and imaging, use of appropriate treatment and medications, monitoring of a patient's status during treatment, rate of complications, and utilization of national registries such as the Colon Cancer Family Registry. They also look for cost effectiveness in practice of evidence based medicine. Our Tier 1 status means we met both the quality criteria and the cost effectiveness criteria, which makes us an excellent choice for the digestive health needs of patients whose insurance plan is with them.
But we didn't stop there. We continue to meet these quality and cost measures year after year and received Tier 1 status with other insurance companies. We've been a Tier 1 provider every year with these other insurance companies and we are being included again for 2019. The merit of our high quality and cost effective practice here at GastroIntestinal Healthcare has not gone unnoticed. We are excited to announce our practice has been designated Tier 1 for UnitedHealthcare and Cigna for 2019 as well!
UnitedHealthcare encourages its participants with tiered health plans to look for Tier 1 providers, as these providers have been designated high value. Patients who choose Tier 1 doctors may have lower co-payments or co-insurance amounts for the services provided by Tier 1 providers. The Tier 1 status is based on national benchmarks for quality of care, as well as cost effective services. According to their website, UnitedHealthcare believes that pointing patients toward providers with this designation helps support doctors who are providing good care while also taking care of patients who desire good care. This will result in better health outcomes, better patient experiences and reduced cost. A win for all involved!
Cigna has also designated GastroIntestinal Healthcare a Tier 1 practice. Cigna evaluates physicians and practices based on:
Board certification status

. To become a board certified gastroenterologist, a doctor must complete all training and then pass a national written examination. To maintain this status, physicians must participate in a certain amount of continued training activities and retake the written exam every ten years.
Adherence to evidence-based medicine standards.

This evaluates whether a physician is following the guidelines set by the most current and scientifically rigorous studies when providing care.
Recognition of national quality via the National Committee for Quality Assurance (NCQA).

Quality recognition is based on NCQA's standards, available on their website at

www.ncqa.org

. This recognition is helpful for patients as they are more likely to receive all recommended preventive care and better care for chronic medical conditions at an NCQA physician or practice's office when compared to an office or practice not NCQA certified. Patients at these offices often have a better experience because communication is a key concept in the NCQA's assessment of providers and practices.
Cost efficiency.

This is evaluated using national industry standards.
As you can see, there are many benefits to getting your care from a physician or practice rated Tier 1. While the standards used to set this status vary slightly from company to company, the bottom line is that Tier 1 providers consistently give their patients top notch medical care at a reasonable cost to the patient.
For all of our patients, we at GastroIntestinal Healthcare are an excellent choice for your digestive needs and look forward to exceeding your expectations when it comes to your care.